As I mentioned in the previous post, Bootstrap Studio is a desktop application that helps web developers and designers create responsive websites using the Bootstrap framework.
It supports a wide range of components and advanced features that make you more productive. So here I'm sharing with you some designs that I have created with the application. You can download it for free.
The download link is available below.
These designs are suit for landing page, product page, and feature page.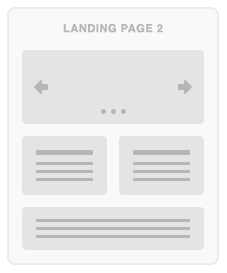 I'm sure you may find more UI designs on the internet. I hope that with these designs, your productivity will increase and you can focus more on styling your web using more complicated CSS.
By having these, you may re-use the designs and components within the application. For more design, you may download them at Bootstrap Studio website.
For the landing page, it consist of one carousel image, panel in 2 columns, and a row of blockquote.
For the product and feature pages, I basically use an image within a column class. You may download the design here.
Do you have any thought or concern on the Bootstrap Studio? Post your comments using comment form below.