I am happy to announce that the plugin has been released with an update.
What is this plugin all about?
If you have an e-commerce site using WooCommerce, this plugin will enable a report for you to see the sales by payment method.
The report will help you to reconcile your numbers if you have multiple payment method on your e-commerce website.
So, what's new?
Not too long ago, I've received a request from one of my customers who has purchased the plugin to add taxes detail into the table so that he can reconcile his number faster.
Remember, time is money!
So, I've looked into his request and it is very possible to include this as an update to this plugin.
I hope this update will bring joy to others as well. You can refer to the screenshot below.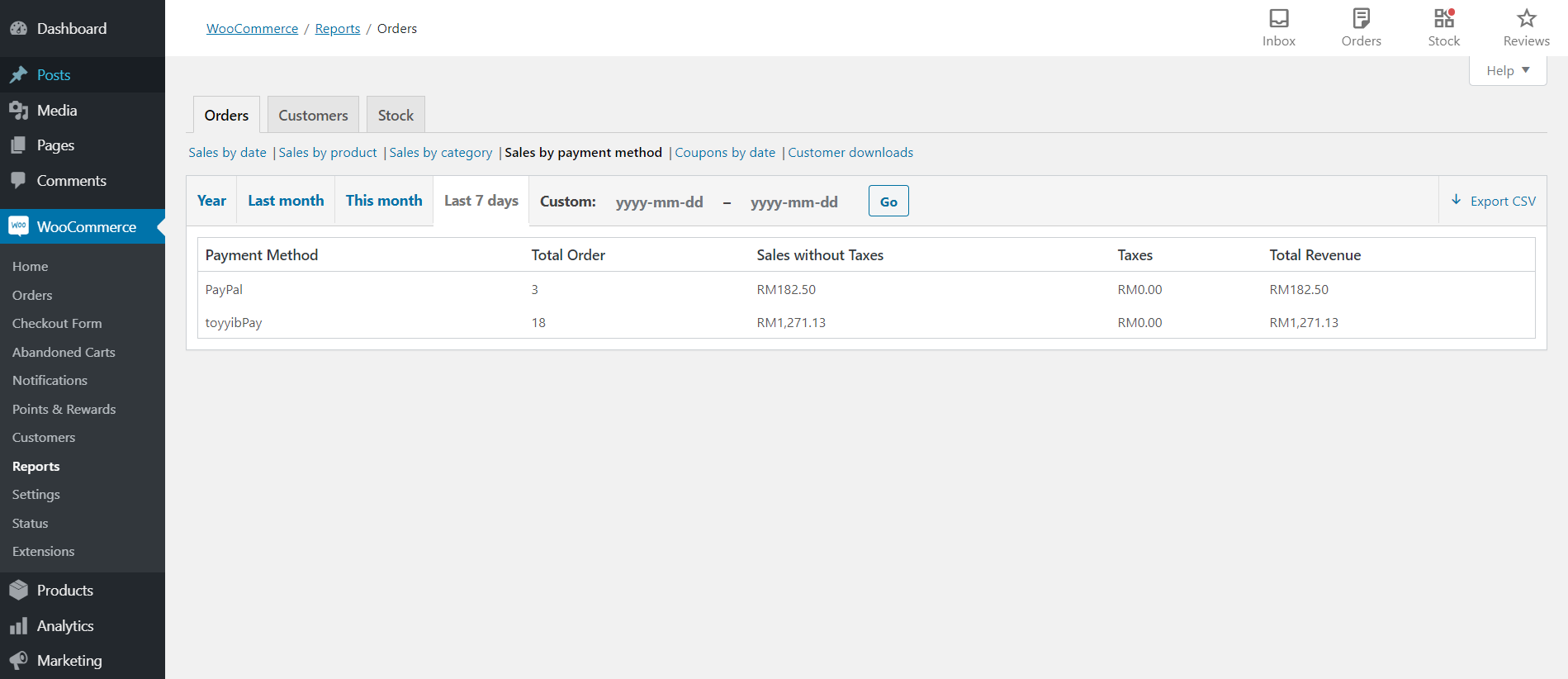 If you want to download the plugin, please check the link.